Holiday Workshops

Musical Holiday Workshops for kids & teens

Summer Workshop Nord

When?

07/24/2023 - 07/28/2023

Early Stages Holiday Workshop

When?

07/24/2023 - 07/28/2023

Summer-Workshop Ost

When?

07/31/2023 - 08/04/2023

Summer Workshop West

When?

08/14/2023 - 08/18/2023

Autumn-Workshop West

When?

10/23/2023 - 10/27/2023
Weekly Classes

Mondays, Wednesdays, Fridays & Saturdays - 5 locations

Monday Classes in Frankfurt-Dornbusch

Main Stages
16 – 19, 7 – 18 years

Where? Evangelische Dornbusch Gemeinde, Carl-Goerdelerstr. 1, Frankfurt am Main, Hessen, 60320
Find Out More / Book

---

Friday Classes in Frankfurt-Rödelheim

Early Stages:
16:00 – 17:30, 4 – 6 years
Junior Stage:
16:15 – 18:15, 6 – 8 years
Main School:
17:00 – 20:00, 9- 18 years (split in 3 stages)

Where? Metropolitan School Frankfurt, Eschborner Landstrasse 134-148, 60489 Frankfurt am Main
Find Out More / Book

---

Saturday Classes in Frankfurt-Eschersheim

9.30 – 11.00, 4 – 6 years
Early Stages 2:
11.15 – 13.15, 6 – 9 years
Early Stages 3:
14.15 – 15.45, 4 – 6 years
Early Stages 4:
16 – 18.00, 6 – 8 years
Main School:
10.00 – 13.00, 7 – 18 years
Main School:
14.30 – 17.30, 7 – 18 years

Where? Freie Waldorfschule Frankfurt, Friedlebenstraße 52, 60433 Frankfurt am Main
Find Out More / Book

Saturday Classes in Frankfurt-Ostend

Early Stages 1:
9.00 – 10.30, 4 -5 years
Early Stages 2:
9.00 – 10.30, 6 -7 years
Main Stages:
11.00 bis 14.00, 7 -18 years

Where? Academia de Tango, Sonnemannstr. 3-5, 60314 Frankfurt am Main
Find Out More / Book

Saturday Classes in Frankfurt-Rödelheim

Early Stage:
9.45 – 11:15, 4 – 6 years
Early Stage:
11:15 – 12:45, 4 – 6 years
Main School:
10:00 – 13:00, 7 – 18 years

Where? Metropolitan School Frankfurt, Eschborner Landstrasse 134-148, 60489 Frankfurt am Main
Find Out More / Book
Stagecoach Frankfurt

Creative Courage For Life

At Stagecoach Performing Arts we teach children and teenagers how to sing, dance and act, not only to perform on stage but also, more importantly, to perform better in life.

Suitable for a range of abilities, Stagecoach offers the chance for kids to pursue a career in the performing arts or simply learn some new skills to share with family and friends.
Your school principals in Frankfurt (English speaking)
We're happy to find out the best stagecoach journey for your child!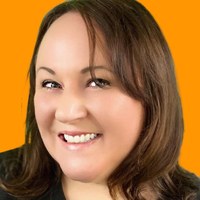 Valeska
Caron
Frankfurt Nord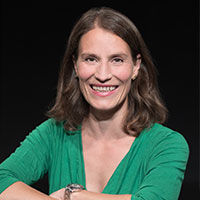 Lenka
Wolf
Frankfurt Südost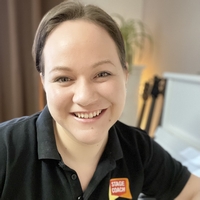 Raissa
Kayser
Frankfurt West